News Archive - July, 2007
Return to the
News Archive
.
Friday 13 July 2007
Bedding and Curtain Recolors
Written at 03:25 by MissWendy -
0 comments
.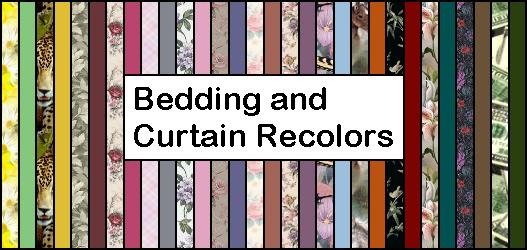 15 New bedding recolors and 15 New 1-Tile curtain recolors and 15 New 2-Tile curtain recolors!! Many colors to match almost any decor.

Click here if you'd like to see these sets and more of my creations. I hope you like them.