A whole Pink Bunny collection and a special treat! A whole Temple complex dedicated to the benevolent Pink Bunny. Also a new object worth awhile! A 2 story column to make sure you get that Roman feel. Lets not forget about the gigantic statue to Pink Bunny. Also gaurdian soldier statues which ever so look great. Don't be left out of this magical moment and download this temple now!
*Note: other objects released are already included in the temple zip so you dont have to double download*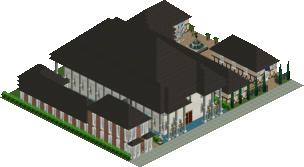 Written at 02:21 on Thursday, 20 March 2003 by Sumit.