The ECTS have been taking place again in the UK. The ECTS are more or less the European E3: an event of a couple of days, where new games of quite a lot of publishers and developers are being showcased. Most likely from there,
PC.IGN.com
has posted some new screenshots of The Sims Online. 12 in total to be precise. Titles as "
My most liked list
", "
Sim Crater
", "
Liar -> Pimp -> Mounty
" and "
Ear smoker
" sound interesting. Those are the names of the screenshots, which also look quite interesting. Want to have a look at them? Then simply go to the
TSO Media Page
at IGN. A small note from the editor though: "
Some of these screens are new and some are most definitely old, but I am far too lazy to check them all.
".
Also from the ECTS 2002 come screenshots of The Sims on Playstation 2. Those can be found at
PS2.IGN.Com
. There are another 12 shots. Some of them have been seen before though, like the Neighborhood screen. But the "
Top Down
" (below), "
Entryway
" and the "
Where'd she go?
" screenshots, as well as all the others sure look interesting. Have a peek
right here
.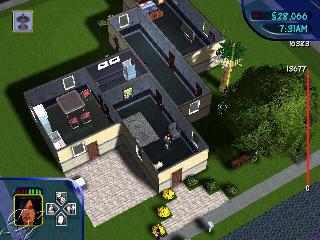 Written at 03:38 on Sunday, 1 September 2002 by
ChEeTaH
.