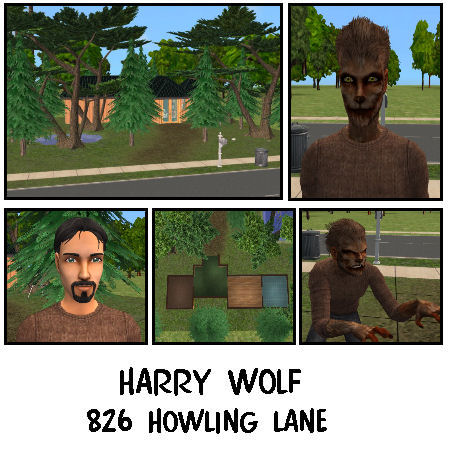 Here is Harry Wolf, the "Star" of The Sims 2 Pets: Obedient Hound or Scavenging Stray? - Part 7 (written by our talented Andy). After realizing his dream of becoming a werewolf Harry now aspires to becoming part of your Sims community.

Click here If you would like to get Harry Wolf and his home. Or maybe you would like to check out my other creations.
Written at 09:07 on Monday, 20 November 2006 by MissWendy.