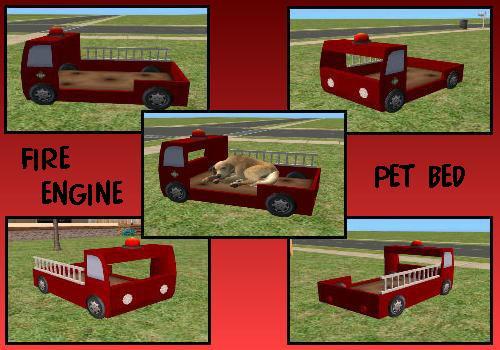 Let you pet dream of being a a hero and a fire fighter in this Fire Engine Pet Bed.

Click here If you'd like to see this bed and the rest of my work. I hope you like this bed.
Written at 11:05 on Wednesday, 15 November 2006 by MissWendy.