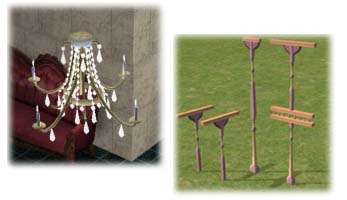 I posted two new mesh items today, both with a Victorian theme: a chandelier and painted lady style columns.
These were originally created many moons ago but for some reason were never posted. I thought they ought to be released - hope you enjoy.


You can find both of these objects and more in my section under jendea
Written at 02:58 on Sunday, 5 November 2006 by Jendea.