The hype of the Sims 2 for consoles and handhelds is breaking loose.
EA UK
has released 8 screenshots and 15 artworks in total, as well as two pack shots for the GBA and DS version. The boxes for the PS2, XBox and GameCube were
seen
earlier, so only the PSP box is missing yet. Other than that,
GameStop
has posted all American versions of the box shots, including the PSP one. The quality isn't as high as the others. What you can see on all box shots is the rating. It looks like E10+ (Everyone 10 and older) for the GBA and DS, and T for Teen for all other versions in the US. The GBA and DS pictures are somewhat unclear, and
ESRB
hasn't confirmed these ratings on their website yet. In Europe, the GBA and DS versions get a 7+ age rating, whereas the console version has a 12+ rating. The PSP rating is not yet determined, but considering the US rating it's likely to be 12+. Here too,
PEGI
hasn't confirmed these ratings yet.
Other than that, Scotty gave us a link to videos at
AussieBox
. Hans ten Cate, the Lead Producer of the Sims 2 on Consoles, showed the game during EA Imagine 2005, an event where EA in Australia shows off the latest games. The four videos aren't in great quality, but are a good introduction to the game and show a lot of in-game footage. To prevent errors on the actual download page (on their forums), you'll need to register and login first. See the
overview page
for the proper links.
That's not all though. There are also many rumours regarding the release date. Although nothing is officially confirmed yet, 24 October is mentioned several times. As Tuesday is the more usual date for games to be released, the actual release date might be the 25th as well. The PSP edition will be released two weeks later, on 8 November, according to several sites. Depending on where you live, these dates may very a little, but the games should be released within the same weeks. Of course we'll let you know when Maxis or EA gives away the official release dates.
All the graphics can be found in the Read More bit - click the thumbnails to see the full size versions.
Console Artworks:








PSP Artworks:







PSP Screenshots: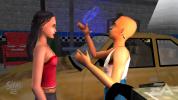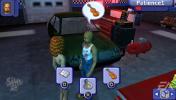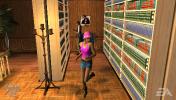 DS Screenshots:


GBA Screenshots: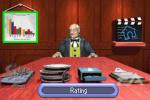 European Box Shots:


US Box Shots:






Written at 00:05 on Thursday, 8 September 2005 by
ChEeTaH
.