It's officially announced: The Sims: Vacation is confirmed! Furthermore: a new small uninstallation patch, a community update and a bit more


It's taken a while, but there's finally been a community update again. We're now also listed in the list of fan sites, so we expect more visitors now...
Next: the The Sims Online Skins contest is closed. Winners will be announced soon, and they will have their skins in The Sims Online, a game we can expect later this year.
We're coming close to the great news, but first a little patch. If you ever have trouble reinstalling The Sims, you can now use an uninstallation patch that deletes everything from the registry so you can reinstall The Sims again. Download the 56 kb big file
here
. After using it, install The Sims first, then Livin' Large, House Party and then Hot Date, in that order.
Ok, here comes: The Sims Vacation is announced by Maxis!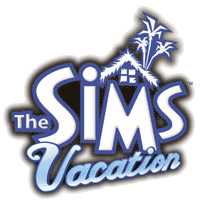 "Players can help their Sims escape the grind of their everyday lives by sending them to this new and fully customizable island destination that offers a snowy alpine setting, a Riviera-style beach and a forest campground. Beach volleyball, snowboarding, fishing or hunting for hidden treasure are just a few of the things that Sims can do at this unique resort location. All-new social interactions and over 120 new objects will have Sim vacationers entertained from dusk until dawn."
According to Maxis, your Sims will have the time of their simulated lives when they're on holiday. Read the complete press release article
here
, and for more information you can also read
this
.
Now Vacation is announced, please vote in the poll telling us if and when you're going to get it
Written at 21:32 on Thursday, 10 January 2002 by
ChEeTaH
.