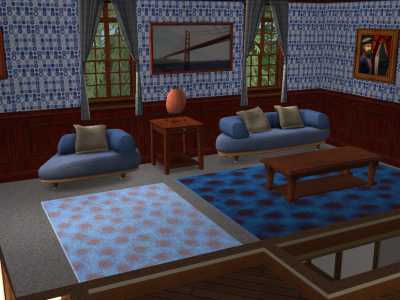 Added: 22 February 2005, 01:21
Author: Sumit
Website: The Sims Zone
Size: 241 Kb
Downloaded: 9399 times (1.65 times per day)
Requires: The Sims 2
Sections: Objects, Sumit

This is my first rug. I have been trying it out so it might not be perfect. Objects do sink in a bit when placed on top of it. Thanks to Echo for creating the base carpets.