Make me a City

Open up a region. Any region will do but you can create a new region for this purpose, especially if you want everything to be flat. Next, pick the smallest size of city.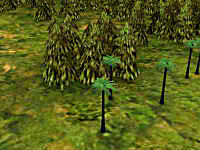 For the purpose of this tutorial, I am going to bypass the terraforming. You are free to add hills, valleys and forests and they will show up. However, the trees do come through somewhat differently. I have had occasions of palm trees next to pine forests, even in some of the neighborhoods that come with TS2.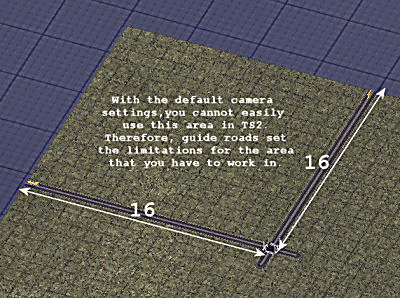 For the next stage, you need to name your city and give it a mayor. These are not too relevant, but make sure you remember the city name. For the purpose of this tutorial, I named my city "Zone Size City". Thrilling name, eh?

I firstly lay guide roads. The purpose of these is to outline what area of the map can be used and what part cannot.

With an inner grid of 32x32 squares, I am going to divide it up into different sized blocks.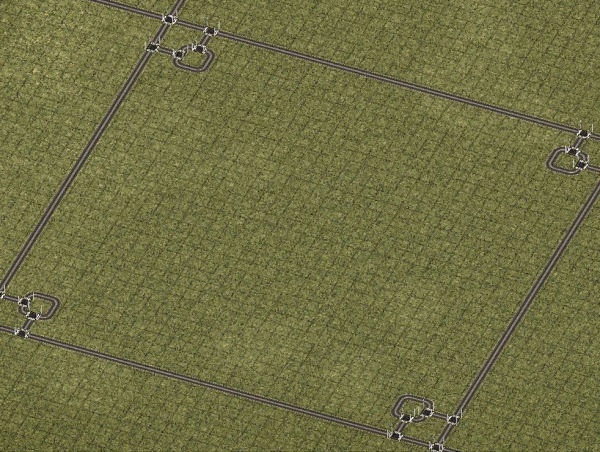 1x1, 2x2, 3x3 and so on. The pictures above will illustrate how I did this and the picture below illustrates a close-up of one of the corners of this grid.

The purpose of these will become apparent when the city becomes a neighborhood.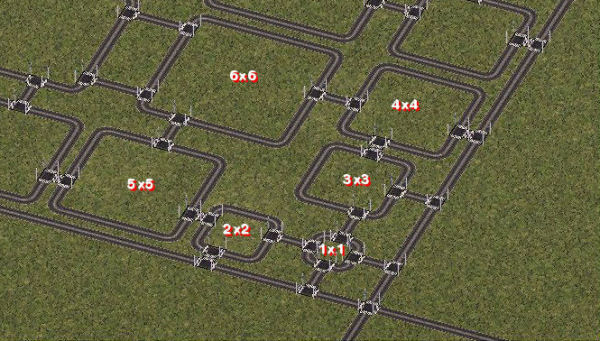 You do not need to do it this way. Yuo can do it whatever way you please. Once content with the layout of the "inner city", save the game and exit. The next stage is to see how this city turns out in the neighborhood.
Written at 05:31 2005n Sunday 4 September 2005 by Andy.