Earlier this month, Sims2Net nominated several sites, including the Sims Zone, for several "Best Sims Site Awards". We have been nominated for "
Best News/Info Site,
" "
Best Downloads Site,
" and "
Most Well Designed Site.
" Voting started earlier, and there's still little time left as it will end on 27 February, but please vote for your favourite site on the
Vote page
. More information about all the nominees can be found on the
BSSA site
. The reader's votes count for 50% of the final results, and the rest will be up to the team.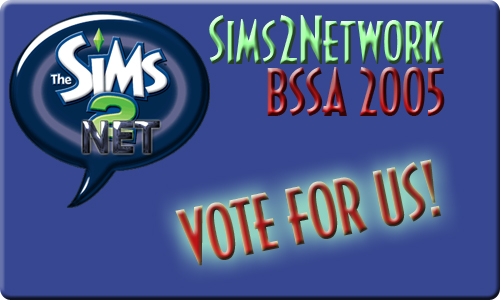 Written at 22:48 2005n Thursday, 24 February 2005 by
ChEeTaH
.